$120,000 Christmas Present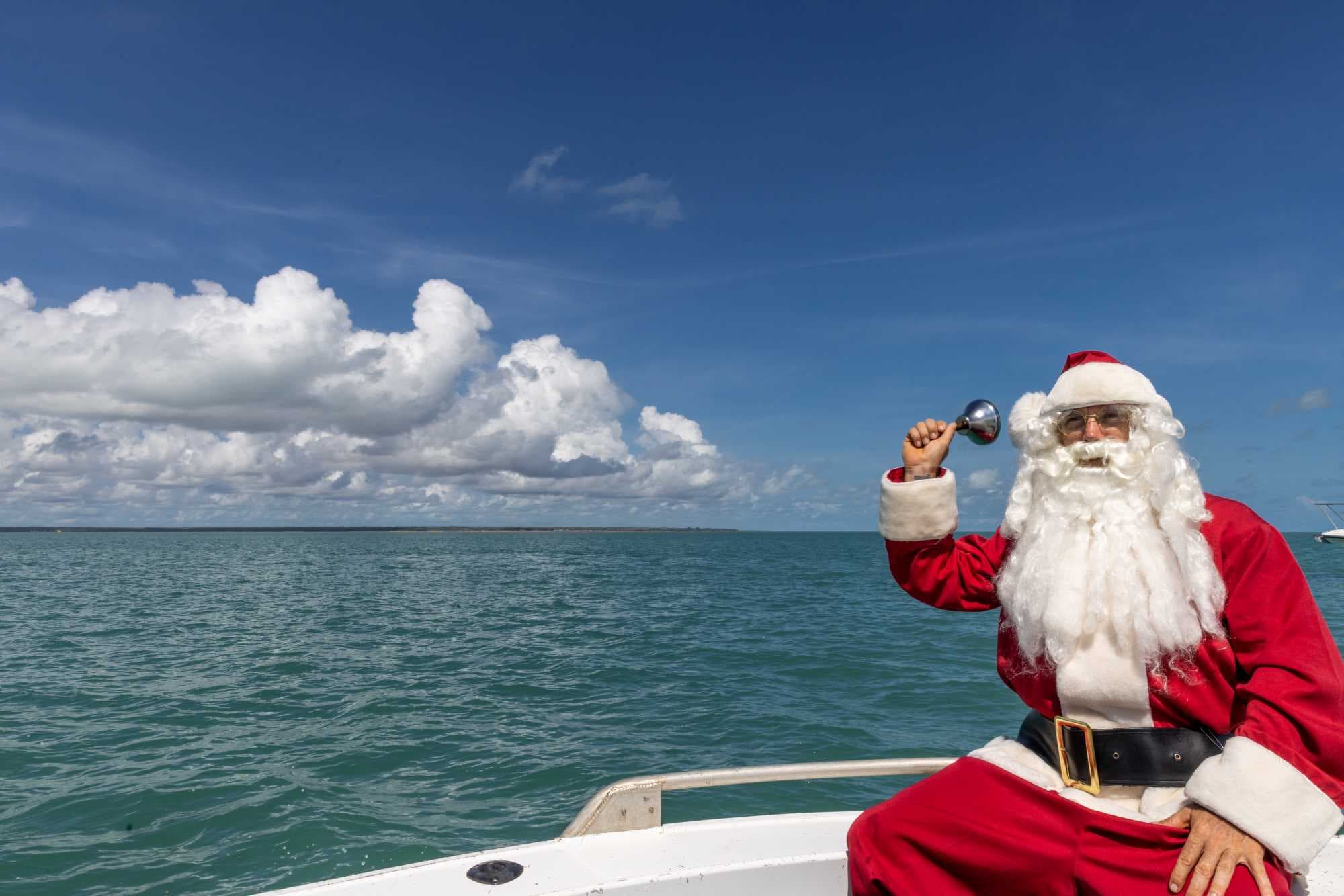 The chances of bagging a prize-tagged barra have never been higher in the history of Million Dollar Fish, Australia's richest fishing competition.
Christmas has come early with 12 additional $10,000 fish released across the Darwin region. Million Dollar Fish, underwritten by SportsBet, is now in Season 7. This is the first time more fish have been released once a season has started, and is in addition to 100 $10,000 fish released for the start of the season on 1 October. There are also eight fish carrying the big one – a tag worth a million dollars.
Dubbed 'All I want for Christmas is a Million Dollar Fish', the campaign is to encourage more people to hit the water for the chance to catch a prize-tagged fish, with hopefully several fishos bagging an early Christmas present.
Million Dollar Fish is run by Northern Territory Major Events Company (NTMEC) on behalf of the Northern Territory Government and underwritten by SportsBet. NTMEC CEO Tim Watsford said there has never been a better time to go fishing in the Northern Territory.
"The Million Dollar Fish competition is just one of the Territory's unique attractions, and plays a significant role in luring visitors to the Top End. This new incentive gives people 12 more $10,000 reasons to visit," he said.
"Now is the perfect time to book a holiday to the NT and experience our pristine, world-class fishing locations."
Collectively worth $120,000, the 12 barra bring the total number of active $10,000 Season 7 fish to 107, with five already caught by lucky fishos. This season, every $10,000 fish caught sees an additional $1,000 donated to a Million Dollar Fish Official Charity Partner. Once the Million Dollar Fish is caught, an additional $10,000 will be donated to a Million Dollar Fish Official Charity Partner.
SportsBet External Affairs Manager Brad Fanning said Christmas has come early for anglers.
"SportsBet is thrilled to be rolling out this exciting Christmas campaign. How often do you get to play Santa and give fishos the gift of an additional $120,000 worth of prize-tagged barramundi to catch?" he said. "Remember, you must be registered to claim any Million Dollar Fish winnings. Registering is quick, easy and free, so register now, get out on the water, and Christmas might just come early!"
Million Dollar Fish Season 7 started on 1 October 2021, and will finish on 31 March 2022. To claim a prize-tagged fish or be in the running to win fantastic prizes as part of the monthly Lucky Prize Pool, you must be registered.