Catch a red-tagged barra tomorrow and double the dough!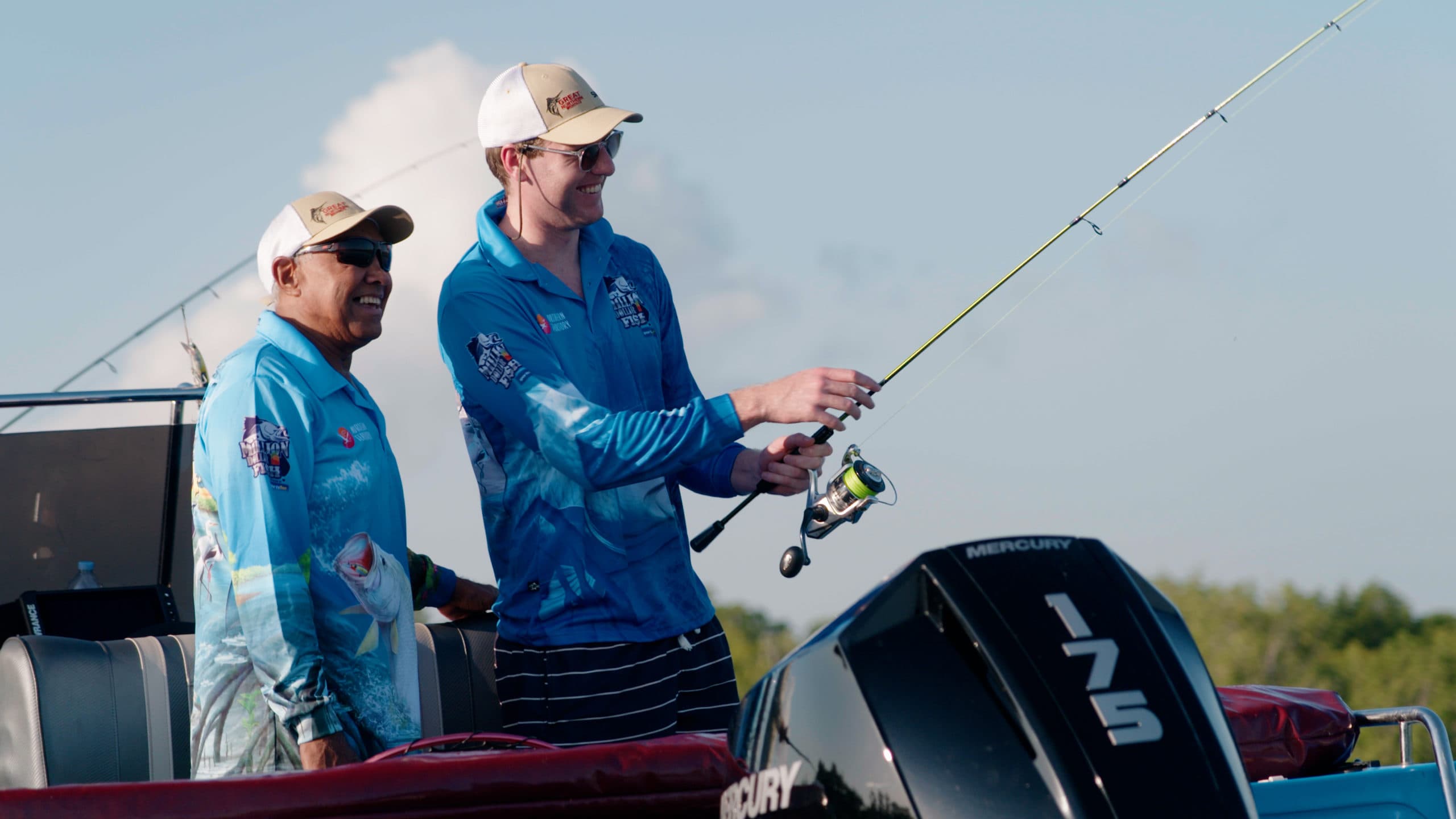 The chances of taking home a stash of cash this weekend are higher than ever. Catch a Season 8 $10,000 red-tagged barra tomorrow and you'll double the dough.
Million Dollar Fish underwriter SportsBet is doubling the dough for any angler who snags a prize catch. The one-day-only campaign celebrates National Gone Fishing Day and everything great about angling. We're encouraging Territorians and visitors to explore the Top End's world-class fishing regions for the chance to hook a red-tagged barramundi, and turn their $10,000 prized catch into a $20,000 loot.
SportsBet NT Operations and Partnerships Manager Thijs Bors said he looked forward to handing out a big cheque very soon.
"Registering is quick, easy and free, and by doing so, you might find yourself a million dollars better off," he said.
Territory fishing regions include Tiwi Islands, Darwin, Katherine, Kakadu and Arnhem Land. The chances of reeling in a prize-tagged barramundi have never been better with nine barramundi worth $1 million now released. This includes the Season 8 Million Dollar Fish, plus those from previous seasons. All are still eligible to be caught. Once one of the nine is caught, the remaining eight become $10,000 fish.
Anglers must be registered for Season 8 to claim any cash. By registering for free, they also go into the monthly Lucky Prize Pool to win thousands of dollars' worth of prizes. To find out more and register, visit www.milliondollarfish.com.au.