Biggest Million Dollar Fish Season Wraps Up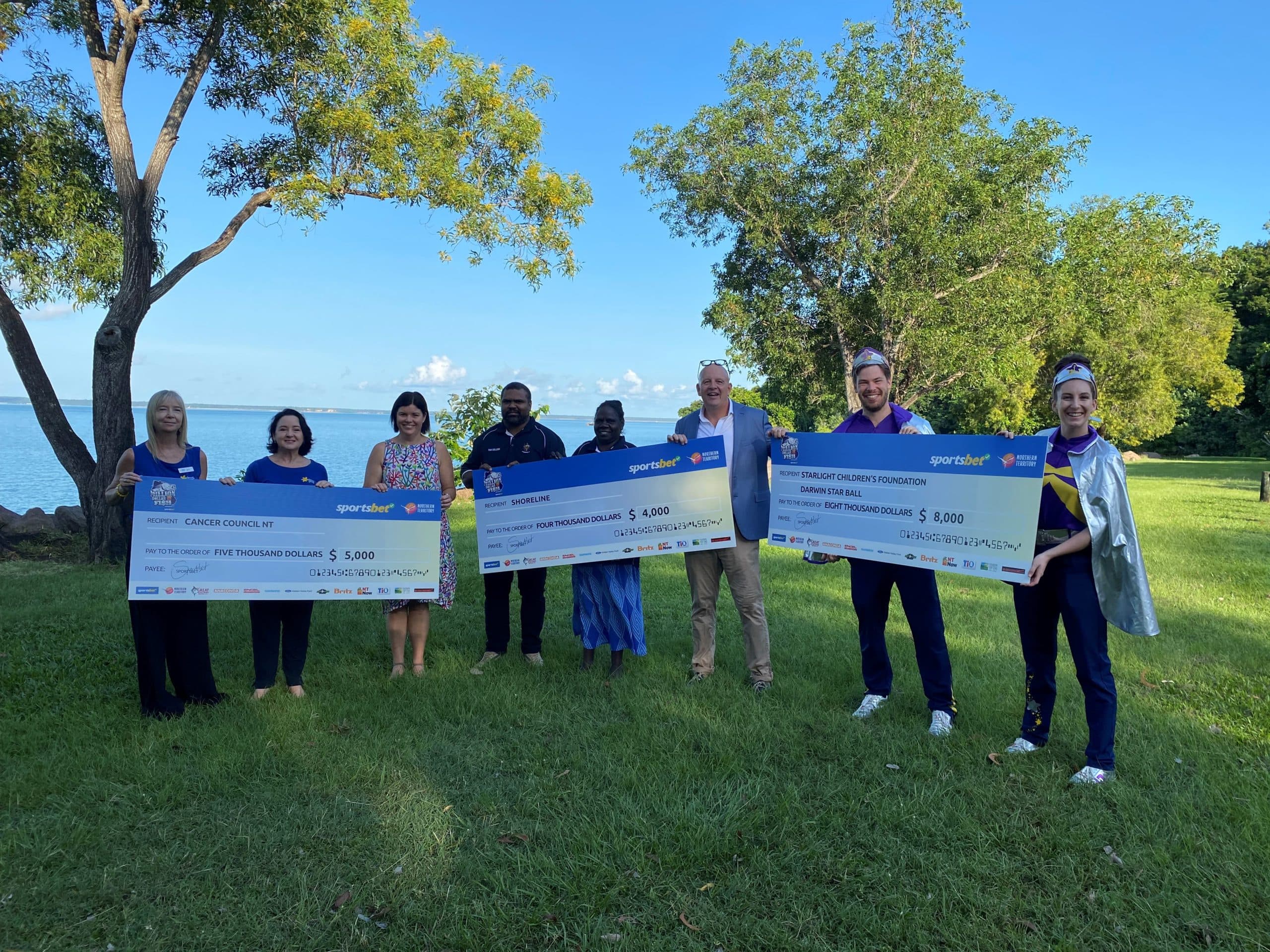 The Territory's biggest Million Dollar Fish season wraps up today, with 16 anglers from across Australia sharing a record $160,000 of prize money.
Season 7 of the competition, which is underwritten by SportsBet, also resulted in $17,000 being donated to Million Dollar Fish's official charity partners.
While all Season 7 $10,000 barramundi cease to be valid after today, the eight fish carrying a tag worth a million bucks remain active year-round until one is caught – but anglers must be registered for Season 7 by midnight tonight to claim prize money.
In addition, Sportsbet will pay $1,000 to any tagged barramundi caught during next week's Girls Gone Fishin competition, as well as four other fishing competitions across the Territory.
This season's Million Dollar Fish tag number has been released, with anglers encouraged to look out for the following code: S7-MDF7399.
The $1 million tag numbers from previous seasons include: S1-MDF1469, S2-MDF2656, S3-MDF3556, S4-MDF4540, S4-MDF4663, S5-MDF5501 and S6-MDF6474.
Cancer Council NT has been presented with a cheque for $5,000, which will go towards the Transport to Treatment program. Cancer Council NT CEO Tanya Izod said it was great to receive the donation as part of Season 7. "These funds have assisted to fund the fuel needed for our Transport to Treatment program and our nurse led clinics to provide counselling and support for patients," she said.
Shoreline received a $4,000 donation, which will enable the Territory organisation to continue creating programs to sustainable careers for young Aboriginal Australians. Shoreline Patron Matthew Hayden AM congratulated all winners of Season 7. "A huge thank you on behalf of the Shoreline Foundation to all winners who generously chose us as their charity. The donations will go directly towards maritime training for Top End Indigenous youth," he said.
The Darwin Star Ball, supporting the Starlight Children's Foundation, is the beneficiary of an $8,000 donation, which will assist Starlight to deliver its vital programs to sick kids in the Northern Territory. Starlight Children's Foundation CEO Louise Baxter said the team was so grateful to be a part of the extremely successful Million Dollar Fish season. "Community support is needed now more than ever to help Starlight bring happiness to sick kids," she said.
SportsBet External Affairs Manager Brad Fanning said he couldn't be happier to be giving away cheques to the three charities following an extremely successful season of Million Dollar Fish.
"This is the largest sum of money we've ever given away to charities in one season, and we look forward to seeing Shoreline, Cancer Council NT and the Darwin Star Ball supporting the Starlight Children's Foundation continue their fantastic work in the local community," he said.
To register before Season 7 closes at 11:59pm on 31 March 2022, visit www.milliondollarfish.com.au.