Celebrate Australia's richest fishing competition and win big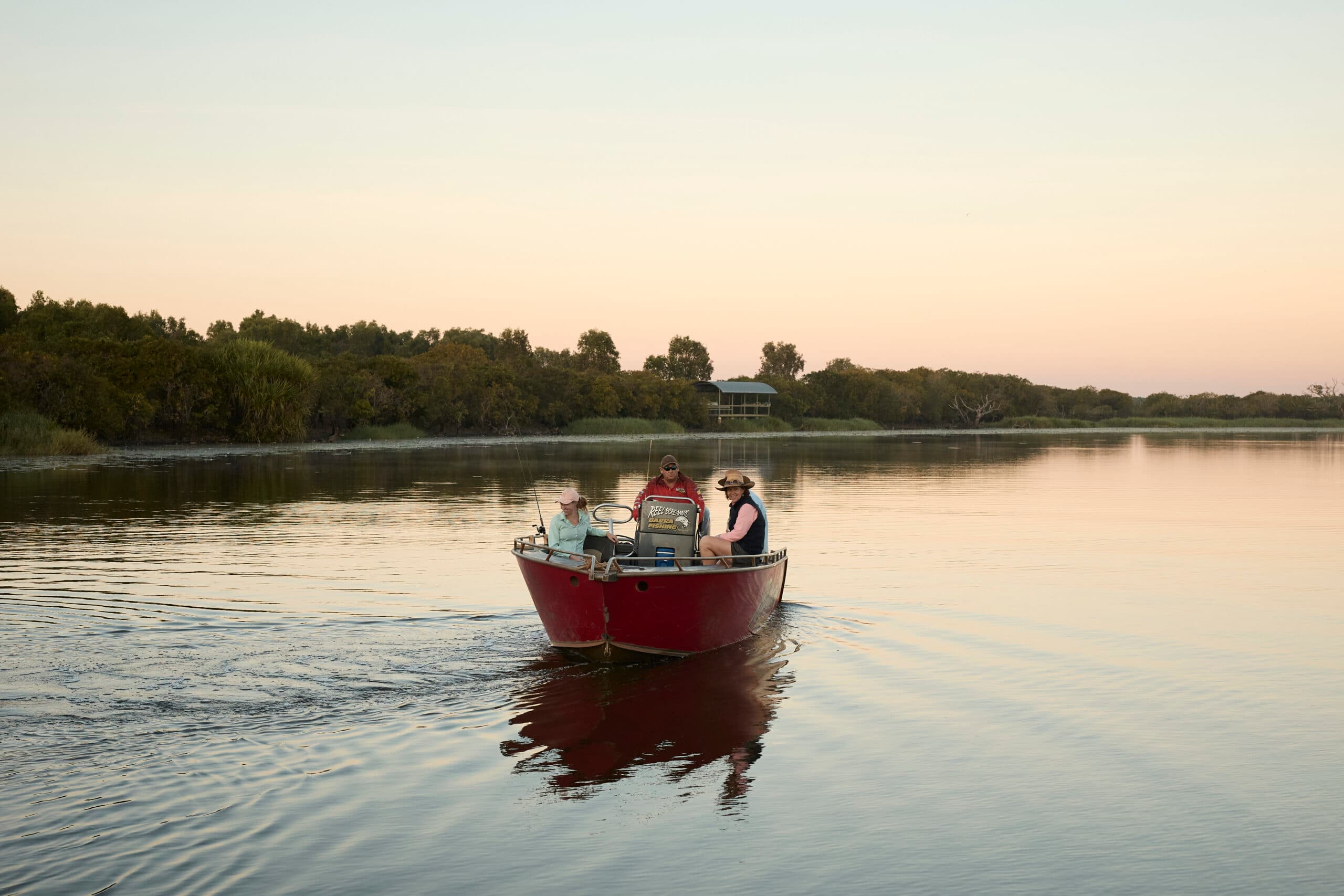 An unknown angler has taken over the Million Dollar Fish social media channels. He is promising plenty of fishy fun throughout the month of February to celebrate Season 8 of Australia's richest fishing competition.
The mystery angler will be spruiking a number of promotions over the next four weeks. This offers those registered for Million Dollar Fish added incentives to get out fishing the Northern Territory's pristine waterways. To find out exactly what's on offer, you'll need to follow Million Dollar Fish on Facebook or @million_dollar_fish on Instagram.
Million Dollar Fish Season 8, which began on 1 October 2022, saw 100 barra carrying tags worth $10,000 released in the Top End's five main fishing regions – Darwin, Katherine, Arnhem Land, Tiwi Islands and Kakadu. We've also released nine barra carrying tags worth $1 million.
Season 8 has been the richest yet, with a record-breaking $170,000 shared between 16 anglers so far. The season ends on 31 March 2023, when the remaining red-tagged $10,000 fish cease to be eligible for catching. There's still 84 still waiting to be caught. But the nine fish carrying tags worth a million bucks can be claimed year-round.
Unique fishing competition is unique to the Territory
Northern Territory Major Events Company (NTMEC) delivers Million Dollar Fish on behalf of the Northern Territory Government. NTMEC Chief Executive Officer, Suzana Bishop, said the iconic competition is exclusive to the Territory.
"The Territory is a truly unique place and this is a unique competition," she said. "The fishing up here is legendary, and everyone wants to catch an iconic barra. Now there are more reasons than ever to try your luck. Combine fishing with some of our Territory tourism experiences and you've got yourself the trip of a lifetime."
SportsBet NT Operations and Partnerships Manager Thijs Bors said Million Dollar Fish continues to deliver.
"SportsBet is proud to support Million Dollar Fish, which offers anglers so many chances to win cash prizes, and other goodies," he said. "Each season there is something new on offer, and we can't wait to see what the mystery fisho has in store."
For every $10,000 fish caught, an extra $1000 is donated to a Million Dollar Fish charity of the winning fisho's choice. So far, Cancer Council NT has received $9,000, the Starlight Foundation has received $6,000 and Shoreline has received $2,000.
You must register for Million Dollar Fish to claim any prize money from a tagged fish. Registrations close on 31 March 2023.