Exciting new March Madness campaign launched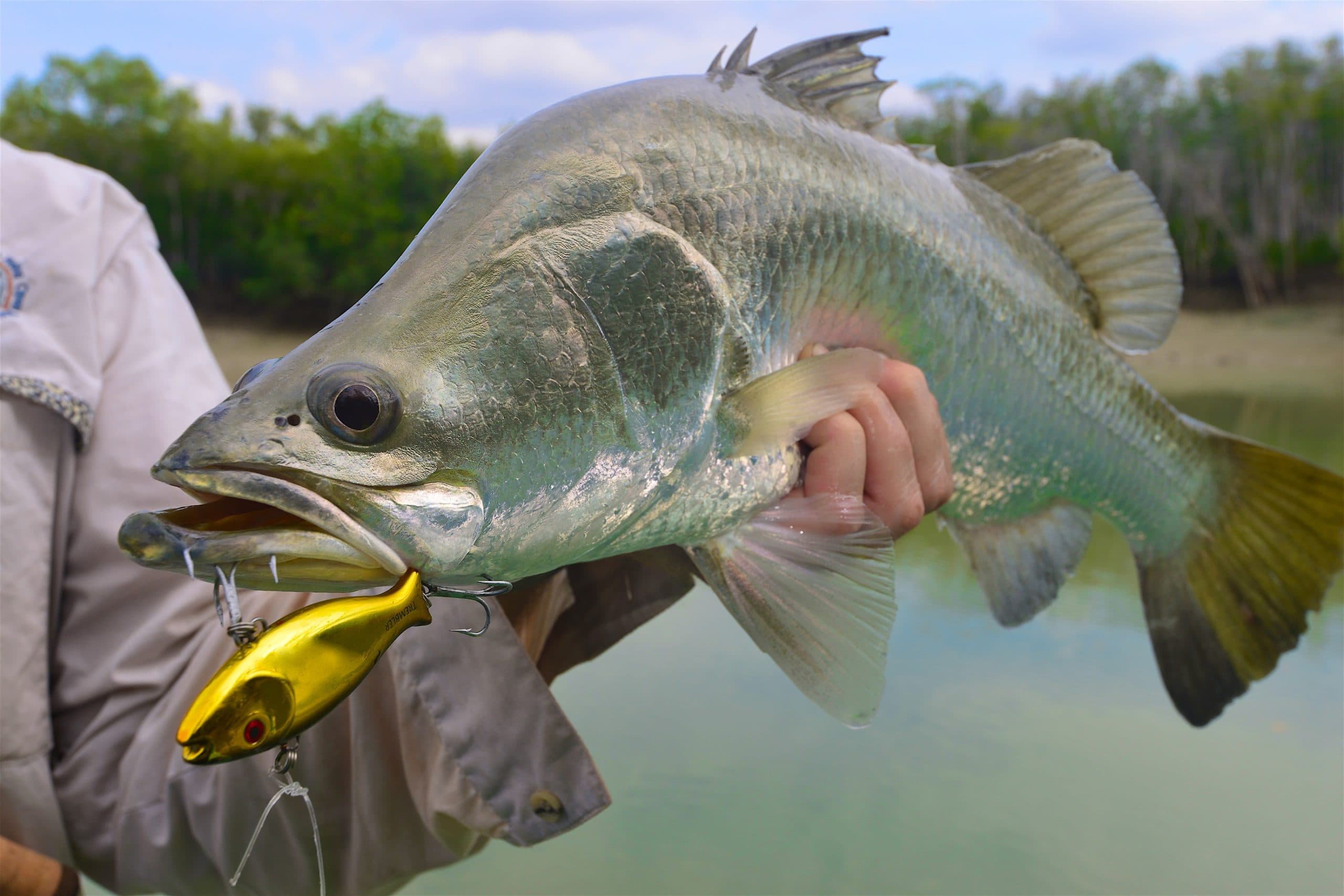 Fishos wetting a line in the Top End next month will have the chance to double their winnings as part of a new Million Dollar Fish campaign dubbed March Madness.
The competition's underwriter, SportsBet, unveiled the campaign for the final month of Season 6 which will see the first registered fisho who hooks a Season 6 prize-tagged barra during March double their money – excluding the Million Dollar Fish.
For example, a red-tagged $10,000 barra would be worth $20,000. A purple-tagged $5,000 Charity Fish would be worth $10,000, with $5,000 awarded to the fisho and $5,000 awarded to the winners' Million Dollar Fish affiliated charity of choice.
Million Dollar Fish NT-based charities include Cancer Council, Star Ball through Starlight Children's Foundation, and the Shimano Junior Indigenous Guide Program.
This season's new $15,000 Double Tag Barra would be worth $20,000 to the fisho, and $10,000 to their mate of choice.
Northern Territory Major Events Company CEO Tim Watsford said the new Million Dollar Fish March Madness campaign is a great initiative which will hopefully see more fishos win big.
"Season 6 got off to a tremendous start with 10 fish caught in the first three months. Let's see if we can crank it up for the final stretch," he said.
"The Top End is home to so many incredible fishing locations and this campaign gives locals and visitors yet another reason to get out there and explore the best the Territory has to offer."
SportsBet External Affairs Manager Brad Fanning said SportsBet was thrilled to be involved in the March Madness campaign.
"We had a record-breaking start to the competition, and we're hoping this campaign will encourage more fishos to hit the water and catch prize-tagged fish so we can finish Season 6 on a high," he said.
There are still 123 prize-tagged barra to be caught as part of the Million Dollar Fish competition, including seven worth $1 million. Once the first Million Dollar Fish is caught, the remaining six become $10,000 prizes.
A total of $95,000 has been given away as part of Season 6 so far, with 10 barra caught across the Top End by local and interstate anglers.
Season 6 of the Million Dollar Fish competition runs from 1 October 2020 to 31 March 2021. To be in the running to win, you must be registered at www.milliondollarfish.com.au.