Fisho counting lucky stars after hooking red tag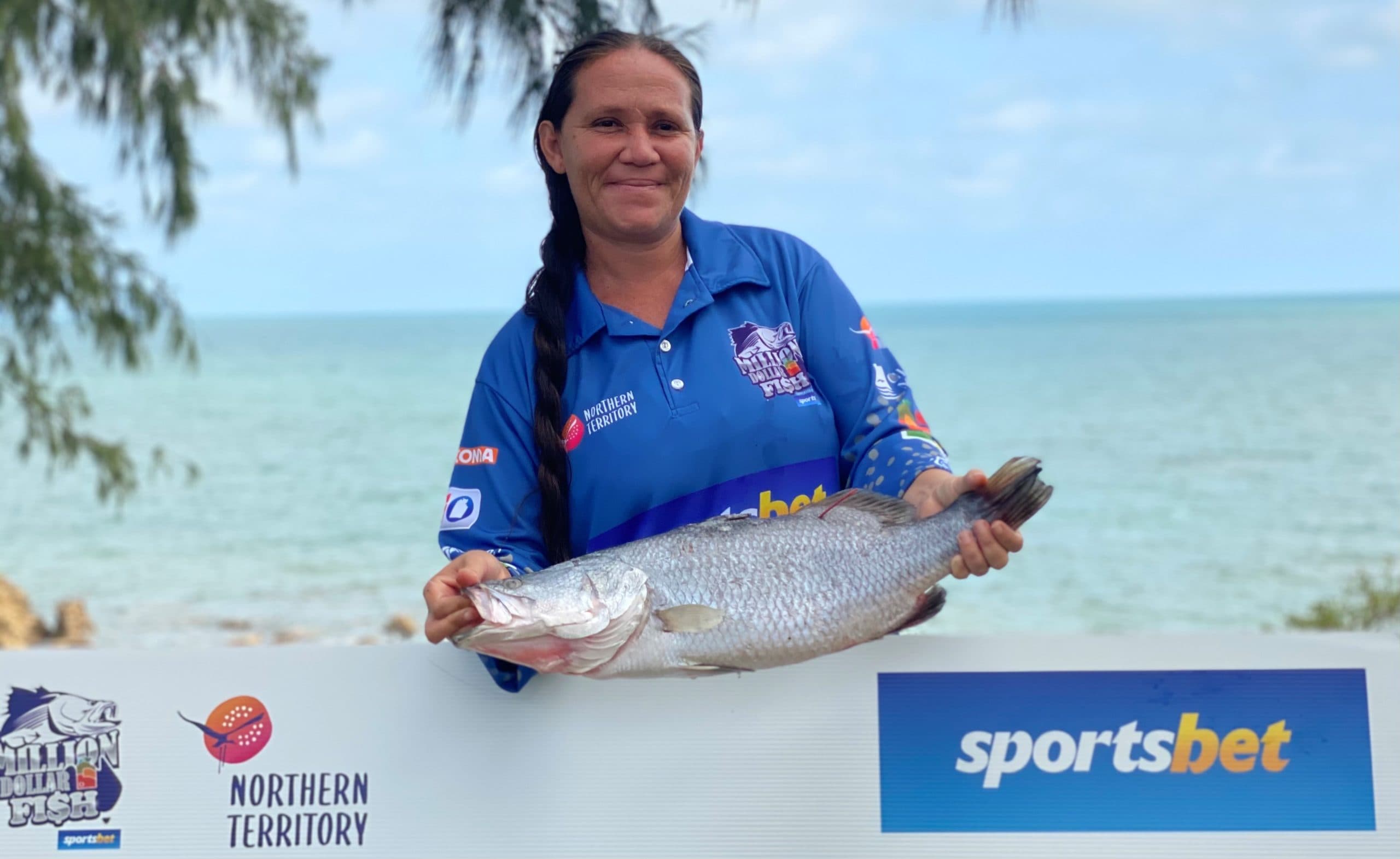 Local fisho Carly Petherick has found herself $10,000 richer after bagging the eighth prize-tagged barra as part of Million Dollar Fish Season 6.
Caught using hand line, the 60cm barra was reeled in off the rocks near the Nightcliff Jetty not long after sunset on Monday night, after travelling an impressive 18km from where it was initially tagged in Middle Harbour.
Carly, a self-confessed mad-keen fisho, has been registering for Million Dollar Fish since Season 3, but never thought she would be lucky enough to hook onto a prize-tagged barra.
"I couldn't believe it when I caught the red-tagged fish. I actually didn't notice the tag for a start until my nieces pointed it out and then we couldn't stop screaming and jumping around," she said.

"We have been fishing near the Nightcliff Jetty for months and months, but only ever caught a catfish and a small cod – I'm still in shock I managed to hook a red-tagged barra there.

"I'm not too sure what I'll spend the cash on yet, but will probably put some away for Christmas."
There are still 93 $10,000 Million Dollar Fish Season 6 tagged barra out there in Territory waters, plus seven $1 million barra (once the first $1 million fish is caught, the remaining six turn into $10,000 fish) and four Double Tag Barra worth $10,000 to the lucky fisho and $5,000 to their friend.
In addition, there are 20 $5,000 charity fish waiting to be caught, with $2,500 going to the lucky fisho and $2,500 going to the Million Dollar Fish-affiliated charity of choice.
Season 6 of the Million Dollar Fish competition runs from 1 October 2020 to 31 March 2021.
You must be registered to claim your prize if you catch a tagged barra. Register at www.milliondollarfish.com.au.