Fisho doubles the dough with a $20k barra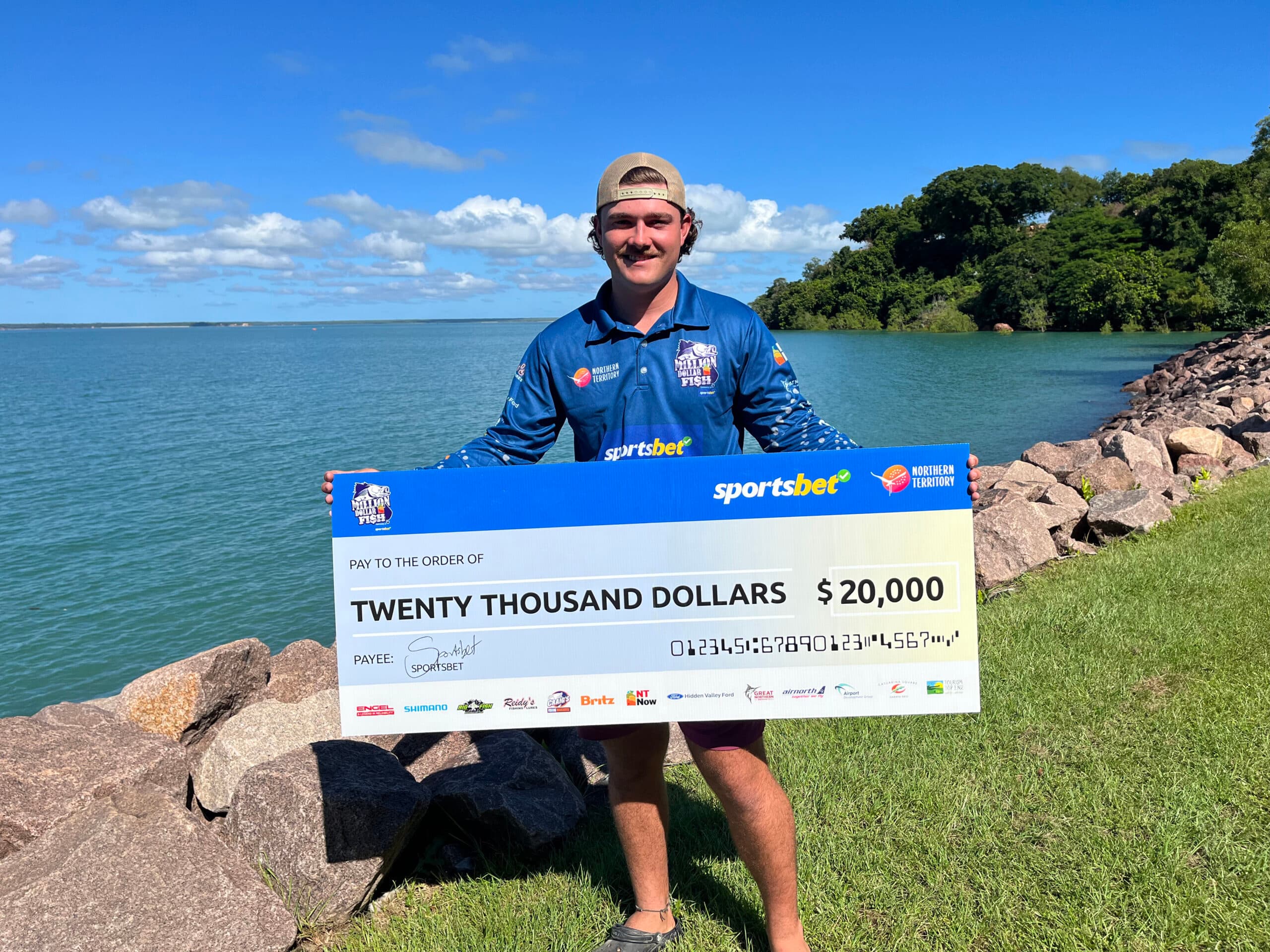 Another lucky fisho has scored himself $20,000 after hooking fish number 18 of Million Dollar Fish Season 8.
Kai Hale, 18, reeled in a barramundi worth $10,000 at the weekend. However, under the Double the Dough initiative, he has instead pocketed $20,000. Kai hooked the 105cm barra at Manton Dam, less than an hour's drive from Darwin CBD, in the early hours of Saturday morning after a long chase and plenty of casting.
After grabbing a photo of the fish, Kai was close to returning it to the water, before something caught his eye –a tag covered in algae. Scratching back the algae he was over the moon to realise it was a Season 8 tag. Kai said he hoped to put his winnings towards purchasing a new car and entering a fishing competition.
"I just couldn't believe it. I was happy enough it was a metery, let alone had a red tag in it," Kai said.
"I thought maybe it was from an old season, but when we saw 2023 we were pretty happy.
"We would have had, I don't know, 200 casts at that same fish before it ate, over about 45 minutes. We just followed it for ages."
Season 8's prize purse biggest ever
This season's prize purse is the biggest yet, with nine barra worth a million bucks each now released in Top End waterways. You can still catch 82 barra worth $10,000, or $20,000 if you catch them on any weekend in March.
Every time a fisho catches a $10,000 barra, they can donate an extra $1,000 to the Million Dollar Fish charity of their choice. Kai chose Cancer Council NT. The donation was doubled to $2,000 as part of Double the Dough.
Season 8 of Million Dollar Fish, underwritten by SportsBet, runs until 31 March 2023. You must register for Season 8 to claim any prize money from a tagged fish. This includes the nine fish worth a million bucks, which remain eligible to be caught year-round. You'll also be automatically entered into the monthly Lucky Prize Pool, which includes thousands of dollars' worth of prizes up for grabs including holiday and flights packages and fishing and camping merchandise and equipment.