Million Dollar Fish anglers reaping rewards from Daly River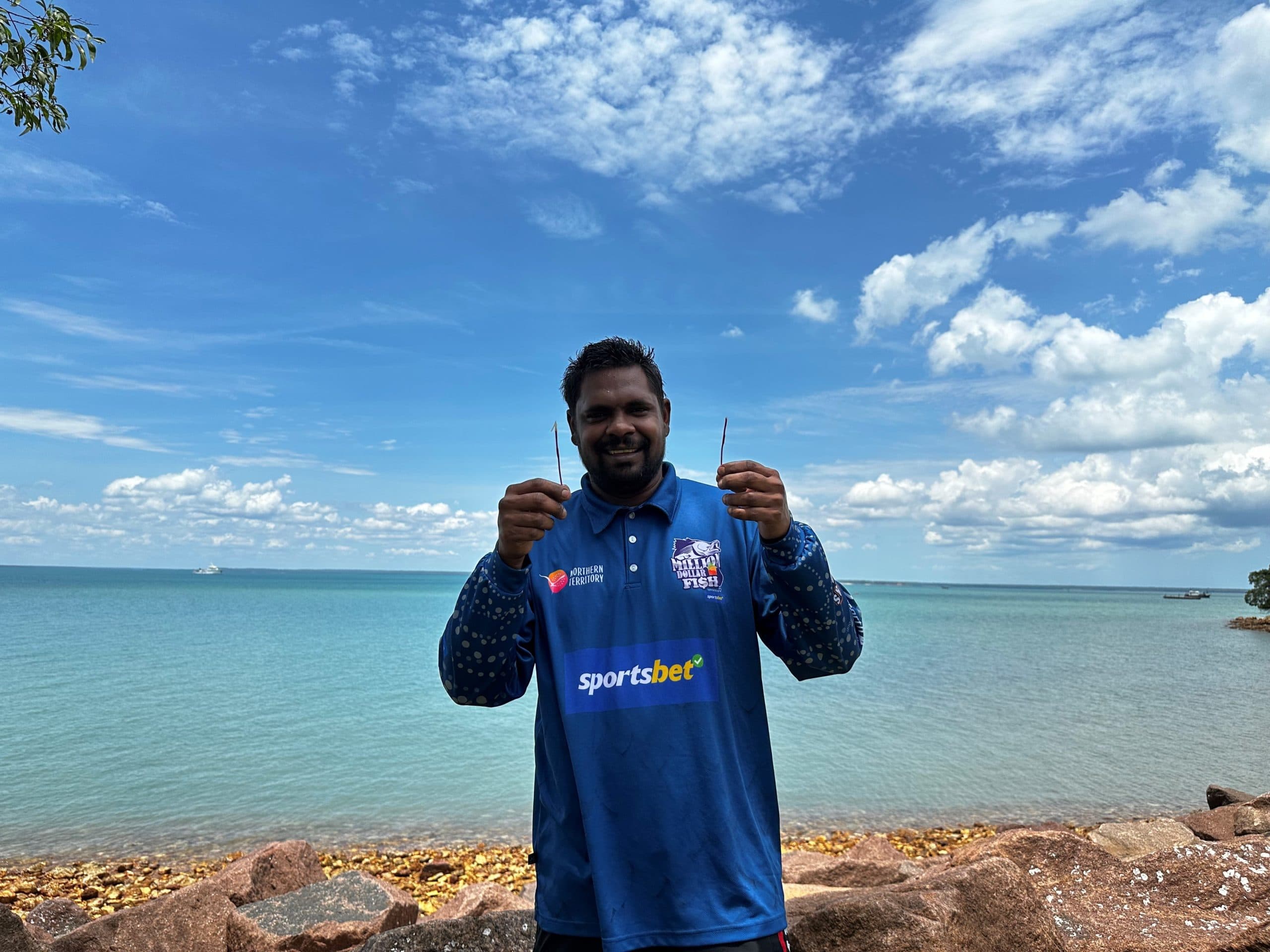 The Daly River has turned into a Million Dollar Fish hotspot, with two more Season 8 $10,000 fish caught there. Kevin North is counting his lucky stars after reeling in a 76cm red-tagged barramundi on 29 October a kilometre from Daly River Crossing, while Jack Daly is enjoying a double celebration after catching his second Season 8 fish at the Crossing. Jack caught his first fish there on 17 October, and his second fish on 2 November.
After registering for every season of Million Dollar Fish, which is underwritten by SportsBet, Mr North said he was thrilled to finally catch a red-tagged barramundi. The keen angler said he'll be investing in a new deep freeze with his winnings, to store more fish in. Mr Daly said he can't believe he's caught two winning fish. He will spend his winnings on Christmas shopping and more fishing gear.
Each time a $10,000 fish is caught, an additional $1,000 is given to an official Million Dollar Fish charity of the fisho's choice. Mr North chose the Starlight Children's Foundation. Mr Daly chose Cancer Council NT.
One hundred $10,000 fish were released for Season 8, and the total number caught at Daly River is now five, while the total number caught in the competition so far is 13. This is the biggest season ever, with a massive $140,000 claimed.
Scores of $10,000 fish remain at large across five Top End fishing regions, including Darwin, Tiwi Islands, Kakadu, Arnhem Land and Katherine. This includes nine barra worth a cool $1 million (the Season 8 Million Dollar Fish, plus the other big ones from previous seasons, which are still eligible to be caught).
To claim any prize money, or be in with a chance of scoring prizes from the Lucky Prize Pool, anglers need to be registered for Season 8. Register for free at www.milliondollarfish.com.au.