Q&A with AFL legend Steven May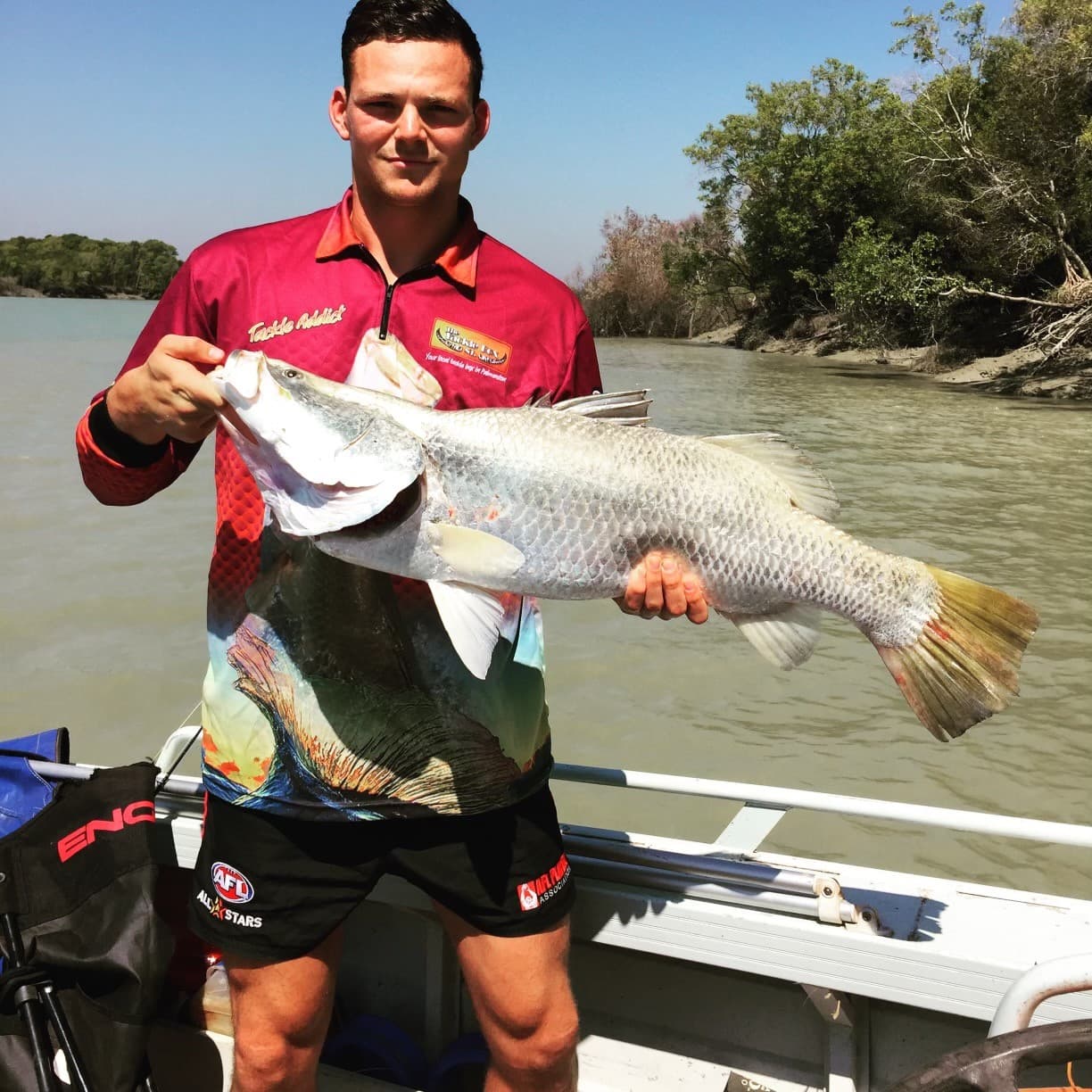 Raised in Darwin, Melbourne Football Club key defender Steven May has an affinity with the Territory and spent much of his childhood wetting a line across the Top End. We sat down with the AFL legend recently to chat about his go-to spots to wet a line and his fool-proof fishing hack.
When did you first start fishing?
I was about 10 years old I think. We lived in Palmerston growing up so I used to go out fishing at the Elizabeth River Bridge just about every weekend.
Where's your go-to spot to fish in the Territory?
My favourite locations would have to be Shady Camp and Dundee. I've also got some good little secret spots around Channel Island.
What's the biggest barra you've ever caught?
The biggest one I've snagged was 98cm but I tell everyone it was a metery!
Where is your favourite fishing destination in the world?
I just love barra fishing at the turn of the tides, and then heading out to chase jewies. As I grew up in Darwin, the Territory would have to be my favourite fishing destination!
What's your best fishing hack?
My top tip is to play Kings of Leon over the speakers when you haven't had a bite in a while – jewies, goldies and sharks seem to like their song 'Closer'!