Regos open for Australia's richest fishing competition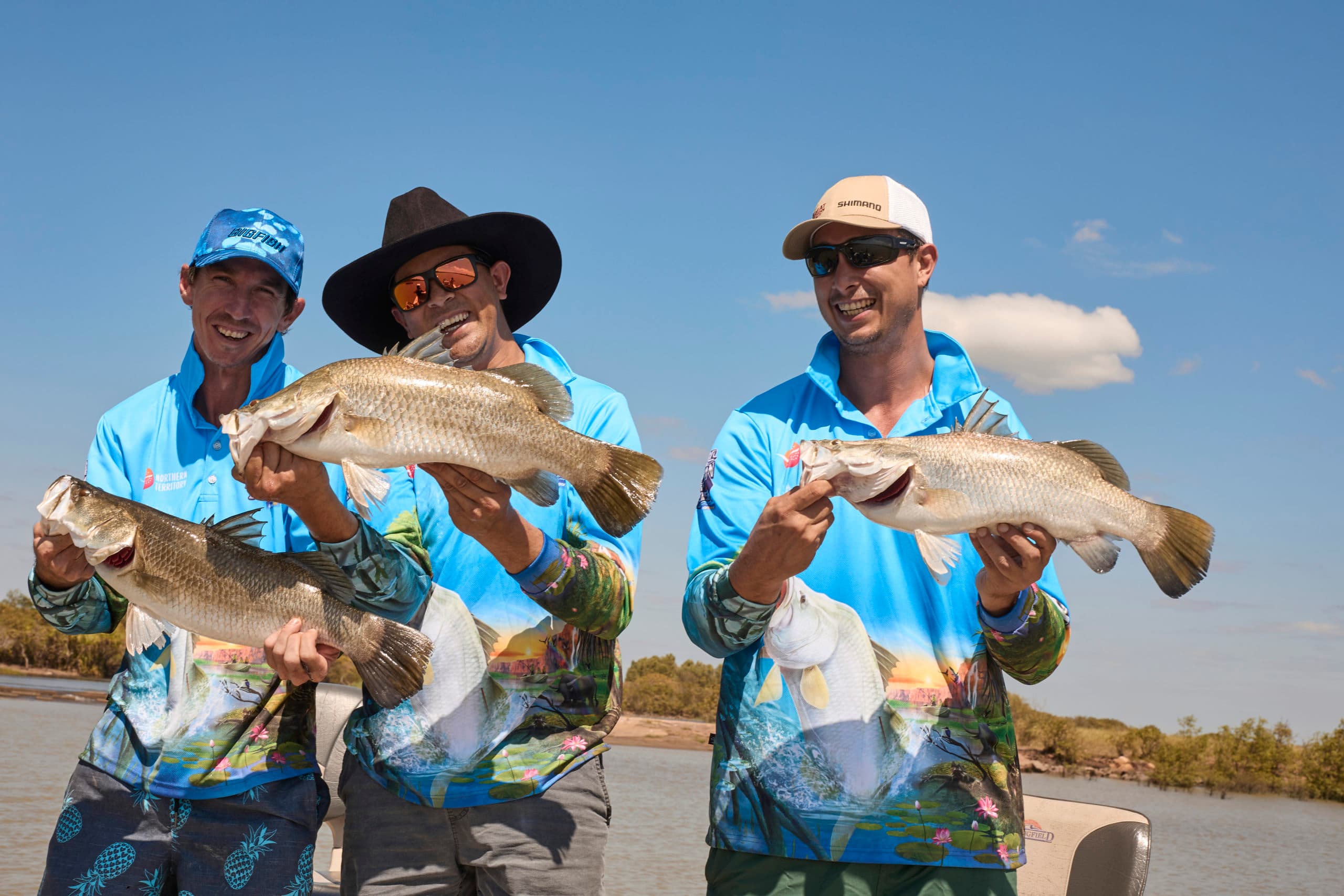 Registrations are open for Australia's richest fishing competition, Million Dollar Fish. Season 7 starts on 1 October 2021, but you can register now for free.
The competition runs until 31 March 2022, and offers anglers the opportunity to catch a barra worth a million bucks.
Any fisho can reel in the mill, and there are eight barra worth a million dollars and 100 tagged barra worth $10,000 swimming around Top End waterways.
Million Dollar Fish is run by Northern Territory Major Events Company (NTMEC) on behalf of the Northern Territory Government, and underwritten by SportsBet.
NTMEC CEO Tim Watsford said the purse of prize money for Season 7 is bigger than ever. Last season fishos hooked fish worth $115,000.
"This is the biggest pool of prize money in the history of the competition, so there are even more reasons to get out on the water in the beautiful Northern Territory," he said.
"In addition, every time a $10,000 barra is caught the lucky fisho can donate an additional $1,000 to a Million Dollar Fish Season 7 Official Charity Partner. If someone catches a Million Dollar Fish, they can donate an additional $10,000 to an Official Charity Partner."
SportsBet External Affairs Manager Brad Fanning said fish are released in multiple locations.
"We release fish right across the Territory, from the Tiwi Islands, Arnhem Land and Darwin to Kakadu and Katherine, so there are plenty of opportunities to turn your catch into cash," he said.
"There's more $1 million tagged fish out there than ever before, so get out there and wet a line across the Top End come 1 October. Who knows, one cast could change your life!"
Once any of the eight Million Dollar Fish are caught, the remaining seven revert to $10,000 fish.
The $1 million tag numbers you want to find in your lucky catch include:
• S1-MDF1469
• S2-MDF2656
• S3-MDF3556
• S4-MDF4540
• S4-MDF4663
• S5-MDF5501
• S6-MDF6474
The tag number of the eighth Million Dollar Fish will be revealed in due course.
Following a huge uptake in Season 6, the official Million Dollar fish shirt is back with a fresh design. The fishing shirts have become a collector's item for registered fishos each season, who can buy the latest shirt for just $55. In addition, fishos can snag themselves other Million Dollar Fish merchandise including stubby coolers and buffs at www.milliondollarfish.com.au.
You don't have to be a pro fisho to win with Million Dollar Fish. By simply registering you could walk away with fantastic prizes as part of the Lucky Prize Pool drawn every month. More than $61,000 worth of prizes are up for grabs, such as a Great Northern Tiwi Island Breakaway, Shimano fishing combos, Anaconda vouchers, Britz campervan getaways, Engel fridges and freezers, and Top End fishing holidays and experiences.
First held in 2015, Million Dollar Fish has lured anglers to the Territory from all over Australia and the world. Dozens of fishos have cashed in through the competition, but no one has caught the elusive Million Dollar Fish yet.
To register for free or find out more, head to www.milliondollarfish.com.au.