WA road trip made 10,000 times better with red-tag barra bonus!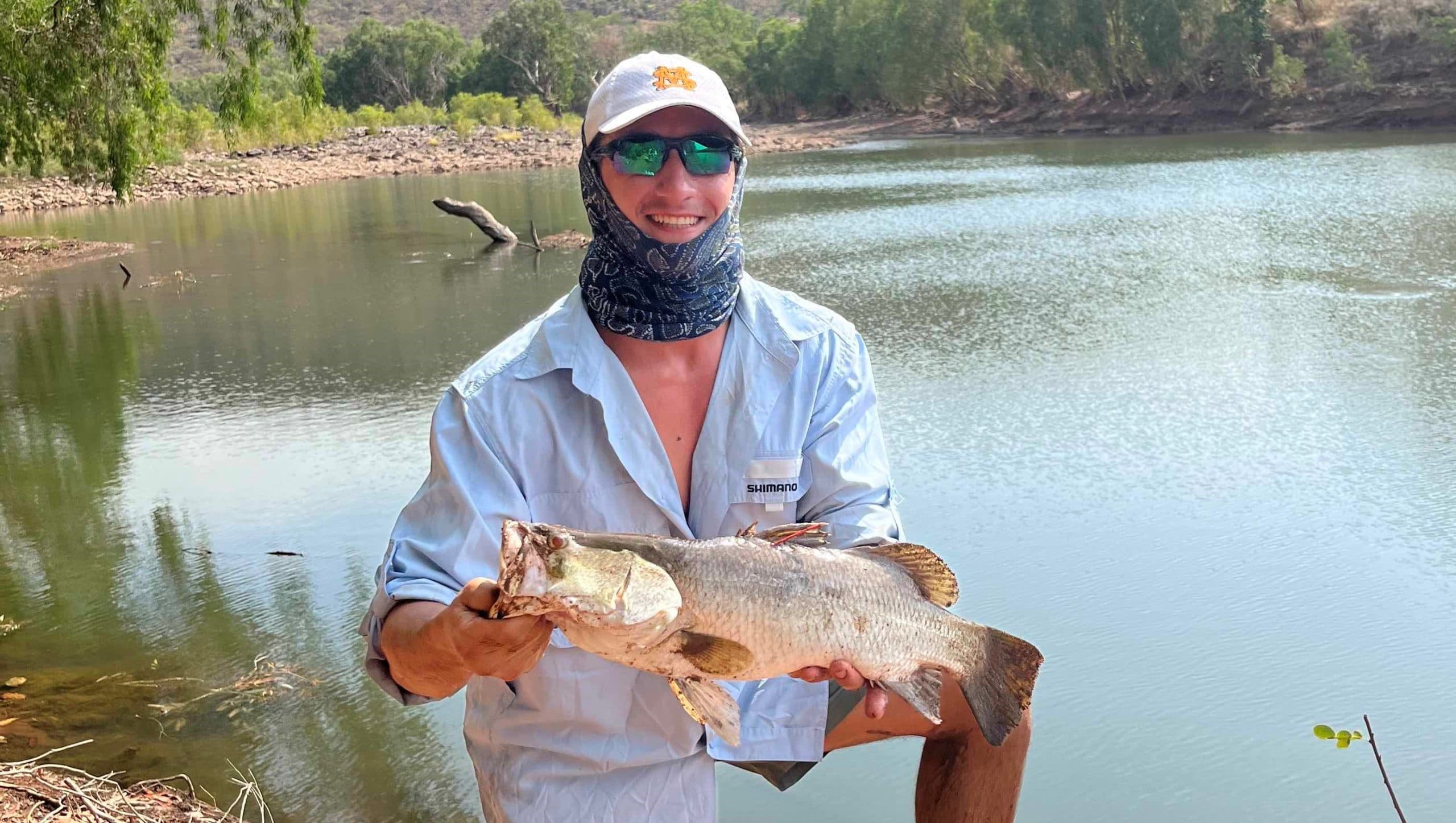 Lucky fisho Leon Danicic found himself $10,000 better off with a red-tag barra bonus on a WA road trip.
Leon was enjoying a road trip from the Northern Territory to Western Australia with a mate. He was land-based fishing near the Vic River boat ramp when he hooked the 59cm catch. Born and bred in the Territory, Leon has fished for many years across the Top End. He said it was "unbelievable" he'd finally caught himself a red-tagged fish.
"I honestly thought I was hallucinating. I was already stoked about catching a barra, but my excitement had just gone to another level," he said.
The Darwin-based fisho said he'll put his winnings towards fuel, food and drinks while on a two-month road trip along the Western Australia coast with his mate Duncan O'Riley.
Last chance to bag a red-tag barra in Season 8
Million Dollar Fish has already seen 14 anglers reel in prize-tagged barramundi as part of Season 8. Competition underwriter SportsBet has paid out a total of $150,000.
The prize purse included in Season 8 is the largest ever, with nine fish worth a million dollars now released in five fishing regions – Tiwi Islands, Darwin, Katherine, Kakadu and Arnhem Land.
This includes the Season 8 Million Dollar Fish, as well as those from every other season, which are still eligible to be caught.
Registered anglers also have the chance to bag one of the remaining 86 $10,000 barra, with 14 caught so far. Every time a fisho catches a $10,000 barra, they can donate an extra $1,000 to the Million Dollar Fish charity of their choice. Leon chose Cancer Council NT.
Million Dollar Fish Season 8 opened on 1 October 2022 and runs through until 31 March 2023. To be eligible for any prize money, anglers must have registered for Season 8. The monthly prize pool includes thousands of dollars' worth of incredible prizes such as holidays, flights, and fishing and camping equipment. For more info and to register, visit www.milliondollarfish.com.au.